The Zuzick and Associates is an Independent Financial Services firm representing and distributing American Income Life products in the States of Rhode Island New England.  Since starting, Zuzick and Associates have emerged as one of the fastest-growing firms representing AIL. The team is manned by like-minded high achieving professionals who see the value in unlimited opportunity.
"If we expect the best of ourselves, we will also learn to expect the best from everyone around us. If we all work on becoming the best version of ourselves, everyone wins. Everyone and everything around us will grow."
Gabriela Sime
MGA
Heading into my 8th year with the company, I often reflect on how many amazing changes my family and I have been blessed with during such a short period of time. During my first agency meeting, I watched as Brian Zuzick was being promoted to a partner within his first year and was impressed with the culture, the winning environment and seeing many people who were young or inexperienced in the industry being promoted and mentored. The mentorship and knowledge shared by the phenomenal leaders throughout the company have been a priceless gift.
Growing up in a hard-working, lower-income environment I was always working a few jobs and was studying Psychology and Law to get out of my financial and mental situation. At the time I was constantly met with setbacks and obstacles so I was in need of a change.
By 21 I had been promoted to a partner and was now helping run an agency of over 30 people which required me to grow daily and help as many people develop themselves into top performers, leaders and just overall better versions of ourselves. I was able to start my family throughout the years. I have retired my parents and get to have options I wouldn't have been given if it hadn't been for my hard work here! As we continue to expand in New England, I am excited to help others achieve their goals with Opportunity Unlimited!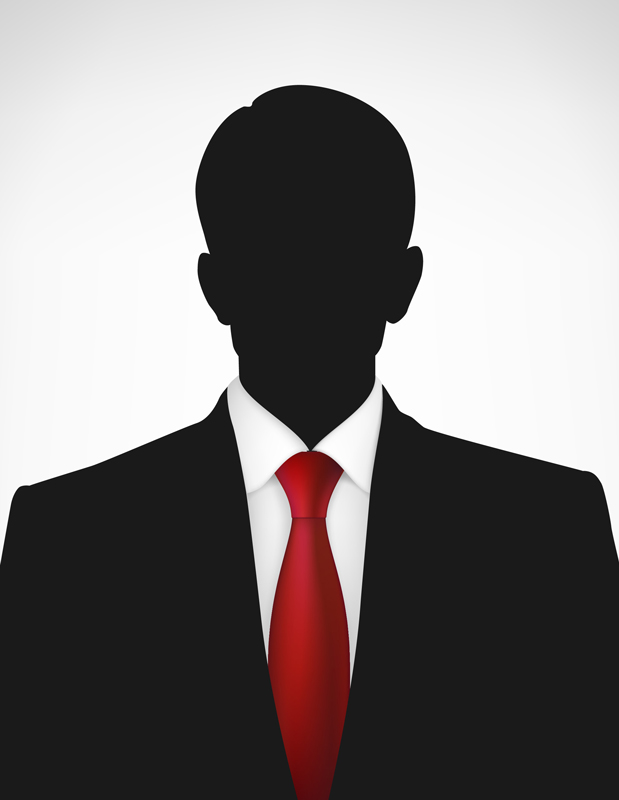 Paul Zuzick
MGA
My career with the company is a bit atypical in that I started at a later age than most. Having worked in Software Development for over 30 years, and having witnessed countless mergers, acquisitions and layoffs, I was looking for something that would allow me control over my destiny while still allowing me to earn the 6 figure income that I was accustomed to. I was able to find that at Zuzick and Associates and American Income Life although it did not come without hard work and a change to my thinking. Initially my background did not seem to be a great fit, as I had never held any type of a Sales position and had worked my entire life as a W-2 employee. But I am pretty good with people, having led many diverse teams over the years and looking closer into the opportunity I realized that my leadership skills and ability to connect with people would be an asset to the organization.
I am so glad that I made that decision a little over 6 years ago. When I joined I vowed to give it everything I had. I tried to be coachable, and learn from those who had done it so well before me. I asked for help and always got it when I did and I began to read more than I ever have in my life. Since then, I have seen the company grow enormously and have been a part of that growth. I also have grown personally and professionally. I have had the pleasure and privilege to work with great people, and I have had the opportunity to really affect other people's lives. I have seen the relief and peace of mind of my clients after signing up to protect their families and I have seen young men and women grow to become leaders. I have been able to take my wife with me to Puerto Rico, Cancun, and Disney on convention, we've been able to travel to Las Vegas, see the Grand Canyon, and vacation on Cape Cod. In addition, the company pays me thousands of dollars in residual income on a monthly basis that will carry me well into my retirement. I am forever grateful for all those who have helped me along the way and for the opportunity that American Income Life has provided to me and my family.
Silvia Mekhael
Operation Manager
During my 5 years of working with Brian Zuzick at Zuzick and Associates of American Income Life, I was granted more than just a job, but a career of endless opportunities to grow and a work-family to share it all with. The growth I have experienced throughout this position has impacted my life in many areas, financially, spiritually, and mentally. Here at Zuzick and Associates, I have discovered the real meaning of supportive leadership and have gained an exceptional work ethic that showed me what I am really capable of. Coming from a retail business background, I have learned to adapt to any work atmosphere, but I always wish that I would have encountered this company earlier. The culture at Zuzick and Associates is what pushes me to bring out the best version of myself every day. Brian and Gaby have led me to a path of success that I have dreamt of with support, encouragement, and astonishing mentoring. It puts a smile on my face to observe that this opportunity can change people's lives and allow them to achieve their highest goals. It's a great feeling to be a part of all of this.
Chilynn Acevedo
General Agent
As a single mom, I've always known that I needed to work harder, not just for myself but for my son. Working in the medical field by day, and also working in hospitality at night I made a pretty good living, but there was no room for growth. It wasn't until I joined Zuzick & Associates that I realized my true potential. With 10 years of experience working in the medical field and the people skills, I developed while in hospitality I was more than ready to take on American Income Life. At first, I wasn't sure what to expect but within a short amount of time, I was able to experience success. Within my first year, I've broken records not only within our agency but company-wide. I ended my first year by being promoted to a Master General Agent winning not only, top producer and leadership awards, but also winning MVP of the year. I was able to protect over 300 families, and I'm blessed and forever grateful to be where I am today. Thank you to my mentors Gabriela Sime and Brian Zuzick for investing in me and thank you to American Income Life where opportunity is truly UNLIMITED!
About American Income Life Insurance Company
American Income Life is an international Company protecting working families in the United States, Canada, New Zealand, and through their wholly-owned subsidiary, National Income Life Insurance Company in New York.
American Income Life has served working class families since 1951 with life, accident, and supplemental health products to help protect members of labor unions, credit unions, associations, and their families. AIL representatives develop long-term relationships with clients and meet them where they are most comfortable … their home.
ABOUT OUR PARENT COMPANY
Globe Life is a financial services holding company listed on the New York Stock Exchange (GL) which operates through its wholly-owned subsidiaries providing life insurance, annuity, and supplemental health insurance products. The company headquarters are located in McKinney, Texas. Globe Life is proud to be the Official Life Insurance Company for the Dallas Cowboys of the National Football League (NFL). Globe Life Field, completed in 2020, is the Home of The Texas Rangers of Major League Baseball (MLB).
WITH ROOTS BEGINNING IN 1900, GLOBE LIFE HAS GROWN IN FINANCIAL STRENGTH AND REPUTATION.
$192 billion of life insurance coverage in force (as of 8/31/19)
The Globe Life companies have more policyholders than any other life insurance company in the country.
Globe Life Inc. is a member of the S&P 500 Index